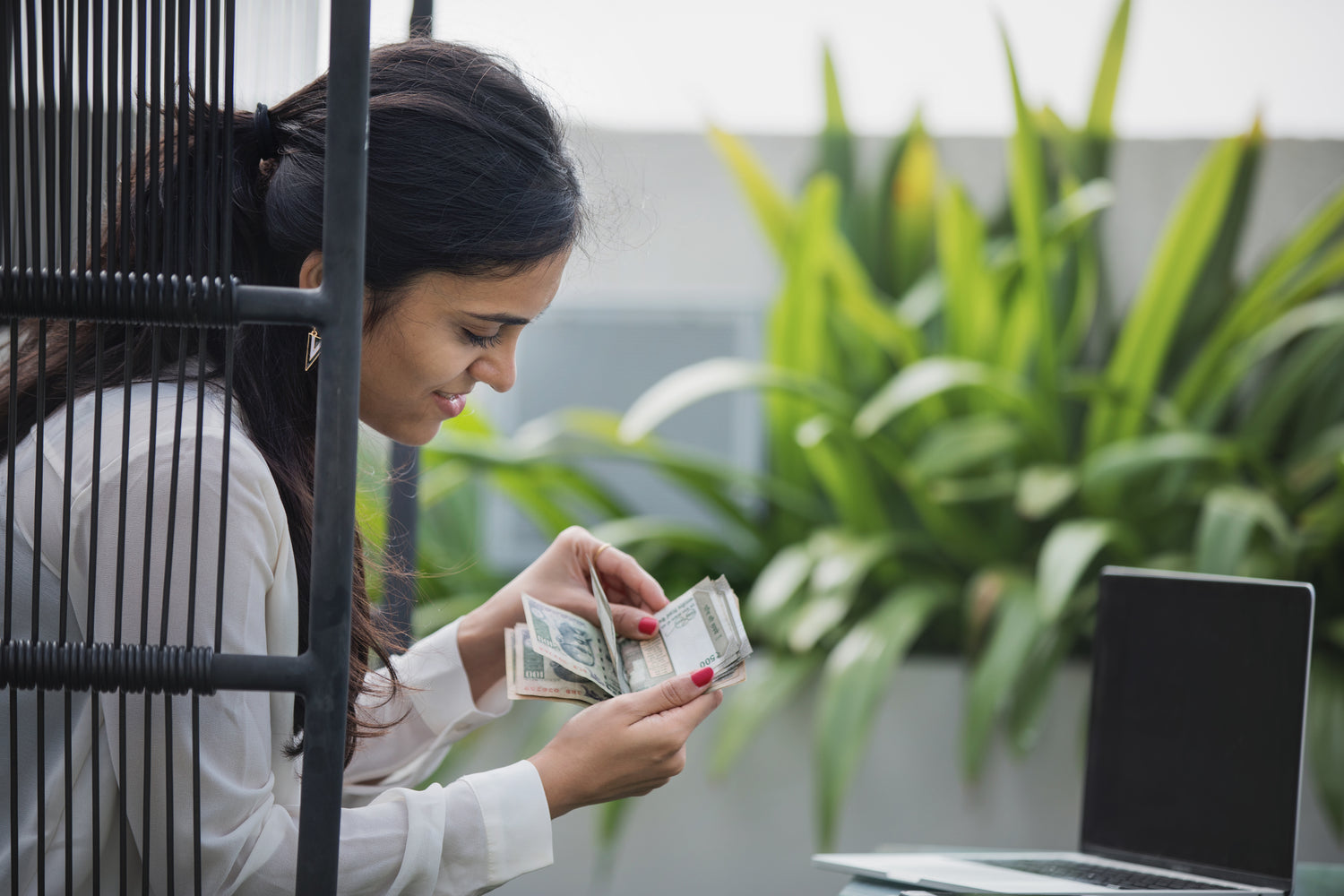 Customs Charges
WE ARE LOCATED IN NORTHERN IRELAND AND REMAIN PART OF THE EU FOR CUSTOMS PURPOSES - THERE ARE NO ADDITIONAL CHARGES PAYABLE FOR DUTIES OR TAXES ON ARRIVAL WHEN SHIPPING WITHIN THE UNITED KINGDOM AND EUROPEAN UNION. 
Should you be asked to pay additional charges on arrival, please stop and contact us immediately with your order number; so that we can assist. We are unable to reimburse additional charges if they are paid by yourself.
FOR ORDERS OUTSIDE THE UK AND EU -Any duty or taxes payable upon arrival into the destination country are the responsibility of the importer. Please check with Customs locally to ensure the products you wish to order are allowed to be imported into your country before placing an order with us. Failure to do so will result in the goods being returned to ourselves and all additional shipping costs will be deducted from any refund issued.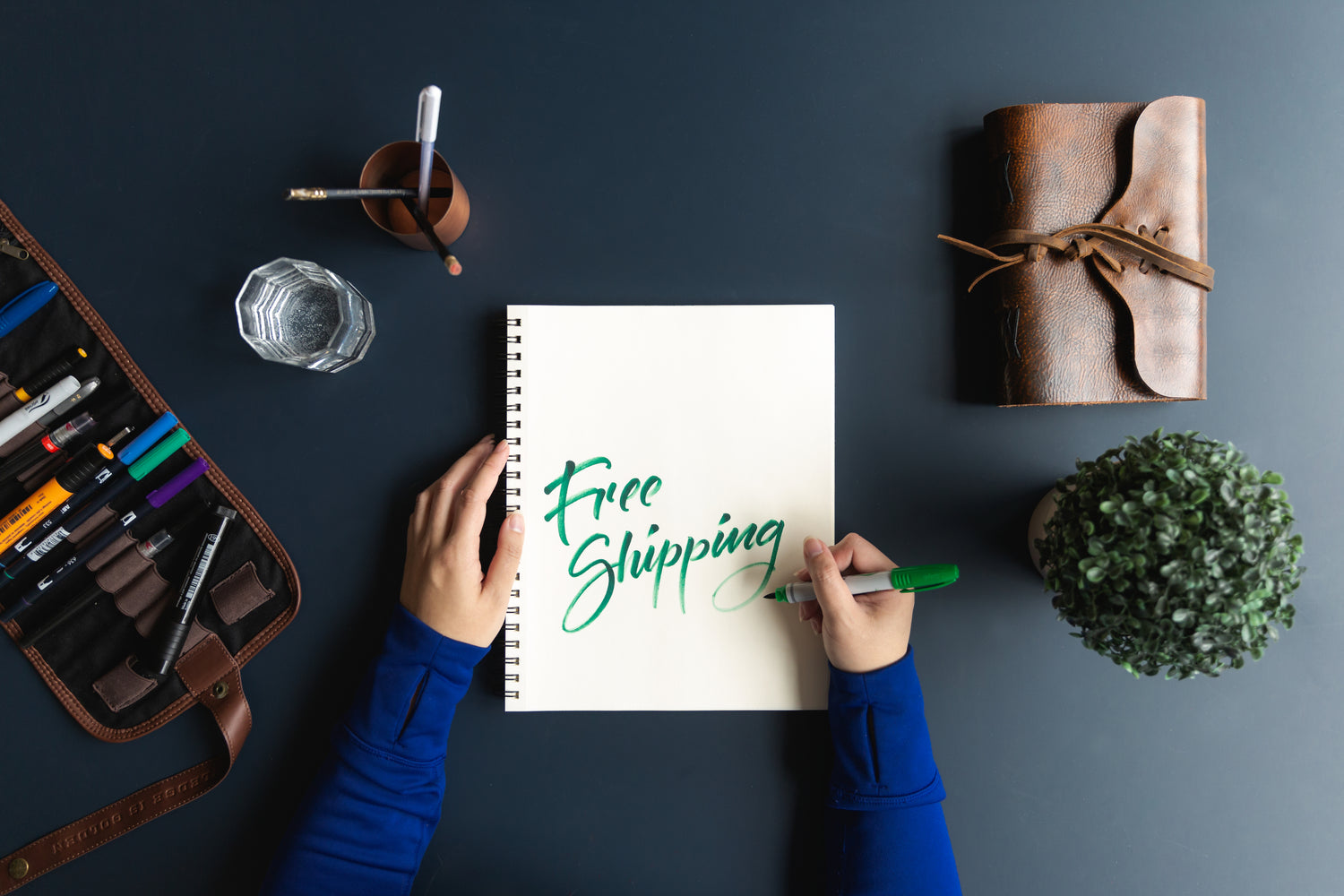 Order Despatch & Free Shipping
All orders are despatched in the order they are received during our business hours being Monday to Friday.
All delivery times are calculated from date of dispatch.
Please note all delivery time frames quoted are intended as a guide only - no service offered is based on a guaranteed delivery time basis. 
Please allow additional time when ordering during peak periods (including but not limited to bank holidays, celebrations such as Christmas, Easter etc and sale periods such as Black Friday, Cyber Monday etc) or bad weather as these may delay the amount of time it takes your order to reach you.
Our free shipping offer applies for deliveries within Northern Ireland (orders of £99 or more exc. VAT), and Mainland UK and the Republic of Ireland (orders over £199 or more exc. VAT). Our free shipping offer will automatically apply at checkout when these conditions are met.
*** Please note full cartons of wax are excluded from free shipping ***
General Shipping Information Outside Peak Periods
United Kingdom - Orders under 2kgs

All orders under 2kgs within the UK are sent via Royal Mail, tracked service. Please select Tracked 24 or Tracked 48 at checkout depending on your requirements.

Please note Royal Mail deliver Monday to Saturday only. 
United Kingdom - Orders over 2kgs

Northern Ireland via Parcelforce - 1-2 working day transit

Mainland UK via Parcelforce - 2-3 working day transit

Scottish Highlands via Parcelforce - 3-4 working day transit

Please contact us via phone or email should you wish to upgrade to next working day delivery outside of Northern Ireland, as an additional cost of £15 plus VAT per parcel will apply in addition to our usual delivery rates. 

Please note Parcelforce deliver Monday to Friday only. 

Should you require Saturday delivery, a surcharge will apply - please contact us to arrange.
European Union - All orders

Republic of Ireland via Parcelforce - 1 to 2 working days for delivery.

European Destinations via Parcelforce Euro Priority - 5 to 7 working days for delivery.

Please note deliveries are made Monday to Friday only.

Restrictions on the volume of liquids that can be shipped internationally may apply, please contact us for specifics pertaining to your country before ordering.
Rest of the World - All orders

We offer Worldwide fast delivery with DHL Express

When you choose Express delivery by DHL, your order will be sent with the On Demand Delivery (ODD) Service. 

Once your order is shipped, you will receive a shipping notification from DHL EXPRESS.

DHL ODD notifies you by email and/or SMS about your shipment's progress and estimated delivery date/time.

When this date does not fit your schedule, you can customize your delivery via DHL ODD and decide how, where and when the delivery takes place at the time and location that suits you best.

DHL On Demand Delivery offers flexible delivery options:

- Deliver my package to another address: alternate delivery to work or family

- Deliver my package at a safe place: authorize shipment release to appointed safe place

- Deliver my package with neighbour: Leave the package at your neighbour, reception or guard specified

- Deliver my package at a DHL ServicePoint: hold for pick‐up collection

- Request to store my package: vacation hold safekeeping your parcel up to 30 days

- Deliver my package on another day: scheduled delivery

Please note, restrictions on the volume of liquids that can be shipped internationally may apply, please contact us for specifics pertaining to your country before ordering.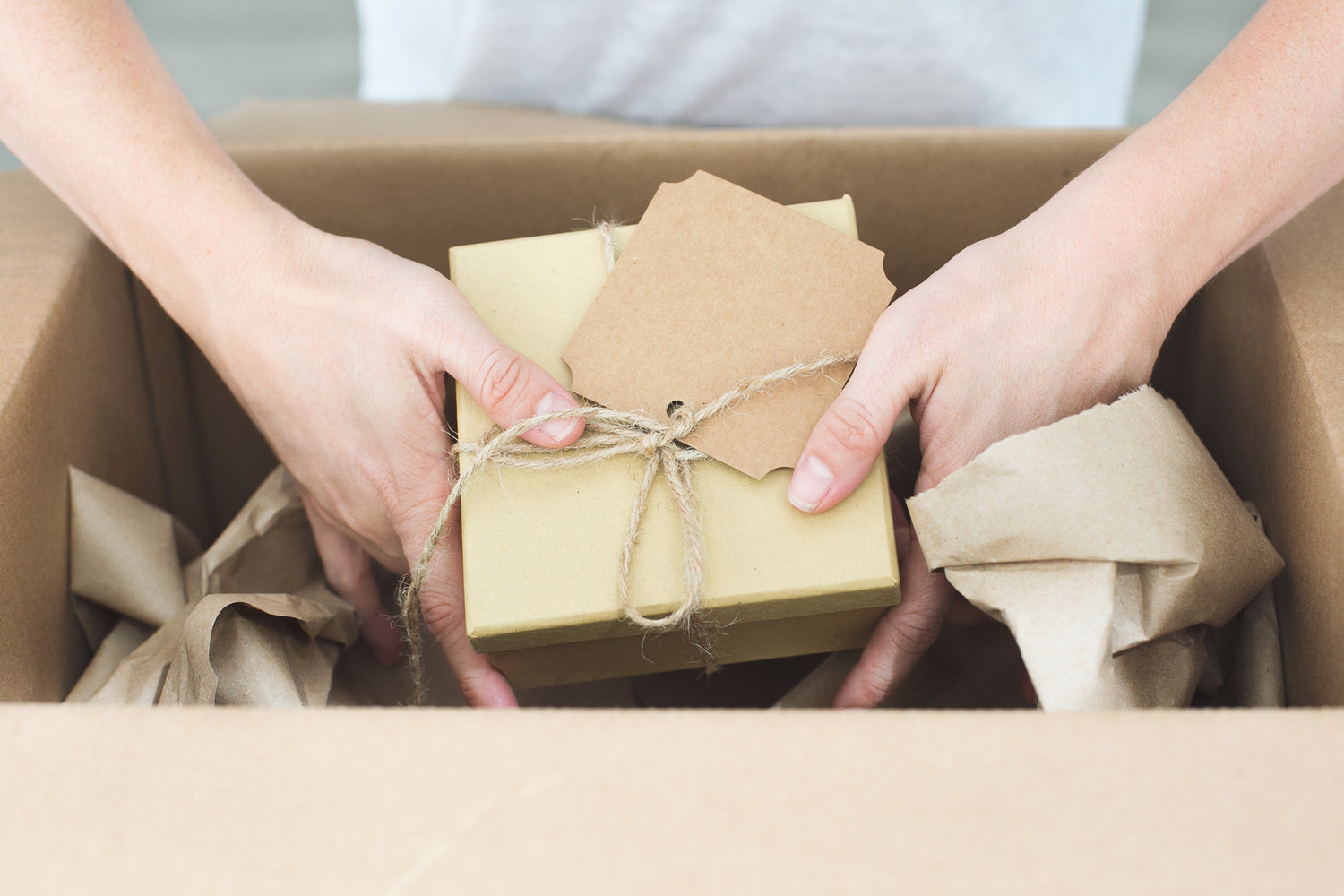 Shipping Rates
Rates via Royal Mail and Parcelforce are detailed in the below for countries where these services are available.
For countries not listed, we are proud to offer DHL Express Worldwide shipping. Rates for this service are calculated live at checkout to ensure you receive the most accurate information when ordering from ourselves.
Please note: for all services, rates are charged per parcel, up to a max weight of 28kgs per parcel depending on configuration of order - please note below prices are subject to VAT (where applicable) at the prevailing rate.
Collapsible content
United Kingdom - Northern Ireland

Services Offered:

Under 2kgs - Royal Mail Tracked 24 - £5.27

Under 2kgs - Royal Mail Tracked 48 - £4.13

2.01 to 28kgs - Parcelforce Next Working Day - £5.15

Delivery timeframes (not guaranteed):

Royal Mail Tracked 24 - next working day

Royal Mail Tracked 48 - 2 working days

Parcelforce - next working day
United Kingdom - Mainland

Services Offered:

Under 2kgs - Royal Mail Tracked 24 - £5.27

Under 2kgs - Royal Mail Tracked 48 - £4.13

2.01 to 28kgs - Parcelforce Express 48 - £7.13

Delivery timeframes (not guaranteed):

Royal Mail Tracked 24 - 1 to 2 working days

Royal Mail Tracked 48 - 2 to 3 working days

Parcelforce - 2 to 3 working days
United Kingdom - Highlands

Services Offered:

Under 2kgs - Royal Mail Tracked 24 - £5.27

Under 2kgs - Royal Mail Tracked 48 - £4.13

2.01 to 28kgs - Parcelforce Express 48 - £7.13

Delivery timeframes (not guaranteed):

Royal Mail Tracked 24 - 1 to 2 working days

Royal Mail Tracked 48 - 2 to 3 working days

Parcelforce - 3 to 4 working days
United Kingdom - Jersey & Guernsey

Services Offered:

Parcelforce Euro Economy Service - £9.35

Delivery timeframes (not guaranteed): 5 to 7 working days
Republic of Ireland

Services Offered:

Parcelforce Ireland Express Service - £6.17

DHL can also be selected at checkout - live rates apply

Delivery timeframes (not guaranteed): next working day
Belgium & Luxembourg

Services Offered:

Parcelforce Euro Priority Service - £9.83

DHL can also be selected at checkout - live rates apply

Delivery timeframes (not guaranteed): 5 to 7 working days with Parcelforce, faster with DHL (transit time depends on service selected)
Netherlands

Services Offered:

Parcelforce Euro Priority Service - £8.82

DHL can also be selected at checkout - live rates apply

Delivery timeframes (not guaranteed): 5 to 7 working days with Parcelforce, faster with DHL (transit time depends on service selected)
France

Parcelforce Euro Priority Service - £12.43

DHL can also be selected at checkout - live rates apply

Delivery timeframes (not guaranteed): 5 to 7 working days with Parcelforce, faster with DHL (transit time depends on service selected)
Denmark

Services Offered:

Parcelforce Euro Priority Service - £9.71

DHL can also be selected at checkout - live rates apply

Delivery timeframes (not guaranteed): 5 to 7 working days with Parcelforce, faster with DHL (transit time depends on service selected)
Germany

Services Offered:

Parcelforce Euro Priority Service - £9.91

DHL can also be selected at checkout - live rates apply

Delivery timeframes (not guaranteed): 5 to 7 working days with Parcelforce, faster with DHL (transit time depends on service selected)
Italy

Services Offered:

Parcelforce Euro Priority Service - £14.89

DHL can also be selected at checkout - live rates apply

Delivery timeframes (not guaranteed): 5 to 7 working days with Parcelforce, faster with DHL (transit time depends on service selected)
Spain

Services Offered:

Parcelforce Euro Priority Service - £21.17

DHL can also be selected at checkout - live rates apply

Delivery timeframes (not guaranteed): 5 to 7 working days with Parcelforce, faster with DHL (transit time depends on service selected)
Portugal

Services Offered:

Parcelforce Euro Priority Service - £24.32

DHL can also be selected at checkout - live rates apply

Delivery timeframes (not guaranteed): 5 to 7 working days with Parcelforce, faster with DHL (transit time depends on service selected)
Greece, Sardinia & Sicily

Services Offered:

Parcelforce Euro Priority Service - £35.23

Delivery timeframes (not guaranteed): 5 to 7 working days
Austria, Czech Republic, Estonia, Finland, Hungary, Latvia, Lithuania, Poland, Slovenia, Slovakia & Sweden

Services Offered:

Parcelforce Euro Priority Service - £21.37

DHL can also be selected at checkout - live rates apply

Delivery timeframes (not guaranteed): 5 to 7 working days with Parcelforce, faster with DHL (transit time depends on service selected)
Norway

Services Offered:

Parcelforce Euro Economy Service - £21.17

DHL can also be selected at checkout - live rates apply

Delivery timeframes (not guaranteed): 5 to 7 working days with Parcelforce, faster with DHL (transit time depends on service selected)
Switzerland

Services Offered:

Parcelforce Euro Economy Service - £23.26

DHL can also be selected at checkout - live rates apply

Delivery timeframes (not guaranteed): 5 to 7 working days with Parcelforce, faster with DHL (transit time depends on service selected)
Bulgaria & Croatia

Services Offered:

Parcelforce Euro Priority Service - £28.82

DHL can also be selected at checkout - live rates apply

Delivery timeframes (not guaranteed): 5 to 7 working days with Parcelforce, faster with DHL (transit time depends on service selected)
Romania

Services Offered:

Parcelforce Euro Priority Service - £25.82

DHL can also be selected at checkout - live rates apply

Delivery timeframes (not guaranteed): 5 to 7 working days with Parcelforce, faster with DHL (transit time depends on service selected)
Andorra, Canary Islands, Gibraltar & Vatican City State

Services Offered:

Parcelforce Euro Economy Service - £52.93

DHL can also be selected at checkout - live rates apply

Delivery timeframes (not guaranteed): 5 to 7 working days with Parcelforce, faster with DHL (transit time depends on service selected)
Azores & Balearic Islands

Services Offered:

Parcelforce Euro Economy Service - £33.80

DHL can also be selected at checkout - live rates apply

Delivery timeframes (not guaranteed): 5 to 7 working days with Parcelforce, faster with DHL (transit time depends on service selected)
Madeira

Services Offered:

Parcelforce Euro Economy Service - £58.09

DHL can also be selected at checkout - live rates apply

Delivery timeframes (not guaranteed): 5 to 7 working days with Parcelforce, faster with DHL (transit time depends on service selected)
San Marino

Services Offered:

Parcelforce Euro Economy Service - £21.17

DHL can also be selected at checkout - live rates apply

Delivery timeframes (not guaranteed): 5 to 7 working days with Parcelforce, faster with DHL (transit time depends on service selected)
Monaco

Services Offered:

Parcelforce Euro Economy Service - £15.06

DHL can also be selected at checkout - live rates apply

Delivery timeframes (not guaranteed): 5 to 7 working days with Parcelforce, faster with DHL (transit time depends on service selected)
Malta

Services Offered:

Parcelforce Euro Priority Service - £53.33

DHL can also be selected at checkout - live rates apply

Delivery timeframes (not guaranteed): 5 to 7 working days with Parcelforce, faster with DHL (transit time depends on service selected)