Regular price
£6.27 excl.VAT

£7.52 incl.VAT
Regular price
excl.VAT
Sale price
£6.27 excl.VAT
Regular price
£0.00 GBP incl.VAT
Sale price
£7.52 incl.VAT
Unit price
per
To enjoy a worry-free holiday season, please note that our team will be taking a well-deserved break from December 15th until January 2nd. To ensure that your order is shipped before we close, please place it before 9am on December 14th.
Description

Stephenson's Goats Milk Melt & Pour Soap Base is rich in vitamins, offering nourishing hydration for the skin. The vegan Glycerine Soap Base is free of alcohol and harmful components, relying on Glycerine as a natural emollient to attract moisture from the air and keep skin healthy. Our soap base is formulated with double-distilled, deodorized coconut oil, creating a lavish lather with pristine clarity. Its plant-based composition ensures thorough cleansing without leaving any soapy residue.

Please note that the Goats Milk Soap may not produce as much lather as other soap bases due to its natural chemical composition. However, this does not diminish its effectiveness.

Features:
• Highly moisturizing formula
• No artificial colours added
• No animal testing
• Vegetable base
• Biodegradable
• White in colour
• Wide temperature ranges, from 60C to 80C
• Odourless base for a superior fragrance lift
• Neutral pH of approximately 7.8
• Compatible with wide range of fragrances

Caution: When crafting soap, the Melt & Pour Bases already contain water. Leaving it exposed to the air can lead to evaporation which, in turn, causes the bar to shrink. To prevent this, it is recommended that the entire bar is wrapped once it has cooled. Doing so should alleviate shrinkage.

Instruction Guide, SDS, INCI & COA
Free delivery to NI on orders over £99, free delivery to ROI & Mainland UK on orders over £199 (exc. VAT) *Excluding full cartons of wax.
CLP & UFI compliance & documentation on all fragrances
No additional duties or taxes payable on orders sent to the EU & UK
Worldwide shipping available
View full details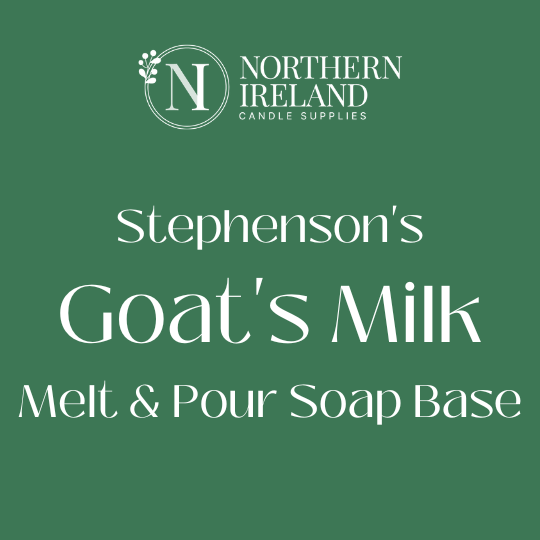 Always the best
Everything is always good